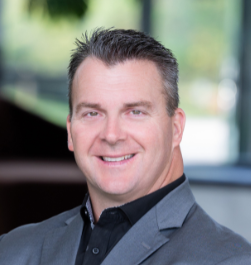 Michael J. Baldzicki, CRCM
Chief Commercial Officer
Premier Pharmacy Services
As a key Executive, Mike has repeatedly delivered profitable growth in the areas of Market Access, Business Development & Corporate Strategy for Specialty / Infusion Pharmacy Segments. He also provides strategic leadership in portfolio management & supporting C-suite business functions. Within his roles, he enhances the success of the widest variety of strategic projects across departmental segments, applies strategic business development, contract negotiations, network development, marketing & outreach strategies, and other business development initiatives that cultivate opportunities that affect client segments. He Identifies pressing market trends and delivers actionable plans for all facets related to the specialty pharmacy and healthcare markets.
With more than 24+ years of specialty pharmacy, pharmaceutical and biotech industry experience, including roles in national and regional managed markets, specialty supply channels, sales management and specialty brand management, Mr. Baldzicki offers strategic insight into specialty pharmacy trends, distribution, contracting, reimbursement, and the application of health outcomes and economic evidence to prove value proposition. He is a recognized leader in the specialty pharmaceutical market for developing and implementing key payer and specialty pharmacy agreements that result in documented savings for specialty market segments.
Mr. Baldzicki held roles in senior executive management within the specialty pharmacy supply group, pharmaceutical and biotech industry of managed markets, group purchasing organizations, specialty wholesale, and integrated delivery networks. He assumed roles within the pharmaceutical organization such as Bristol-Myers Squibb, Enzon, Novo Nordisk, Baxter, Bayer, as well as roles within the distribution channel of AmerisourceBergen specialty groups, BioMatrix Specialty, Diplomat Pharmacy, CareCentrix Infusion, Asembia, Axelacare Infusion, to other healthcare companies. He brings expertise in business development, managed markets, specialty pharmacy, hospital health systems, and specialty infusion therapies and other rare orphan, gene/cell therapies.
Mr. Baldzicki is active in the biotech community and is a Council Member of the Council of Strategic Healthcare Advisors (CSHA), Value-Based Chronic Disease Collaborative Committee (VBCDC) Member, Advisor for the Self-insured Institute of America (SIIA), an Advisor/Faculty member of the Academy of Managed Care Pharmacy (AMCP) for Specialty Pharmacy Advisory, National Alliance of Healthcare Purchaser Coalitions, NCPDP Specialty Pharmacy Stakeholder Action Group, National Association of Specialty Pharmacy (NASP) Council & Board Member and was 2014 Editorial Board Member for Specialty Pharmacy Times.
Mr. Baldzicki has published abstracts and articles surrounding plasma-based infusion therapy, managed markets, and specialty pharmacy. He has spoken at a variety of seminars and video conferencing within specialty groups and other industry related conference settings.
Mr. Baldzicki holds a Bachelor of Arts in Business Management and a Certificate in Clinical Research Compliance and Management (CRCM). He has completed programs in leadership development at Harvard University, Brooks Group, Miller Heiman Account Management, and MD Anderson Center Cancer Courses.
Meet the rest of the NASP board of directors and staff.