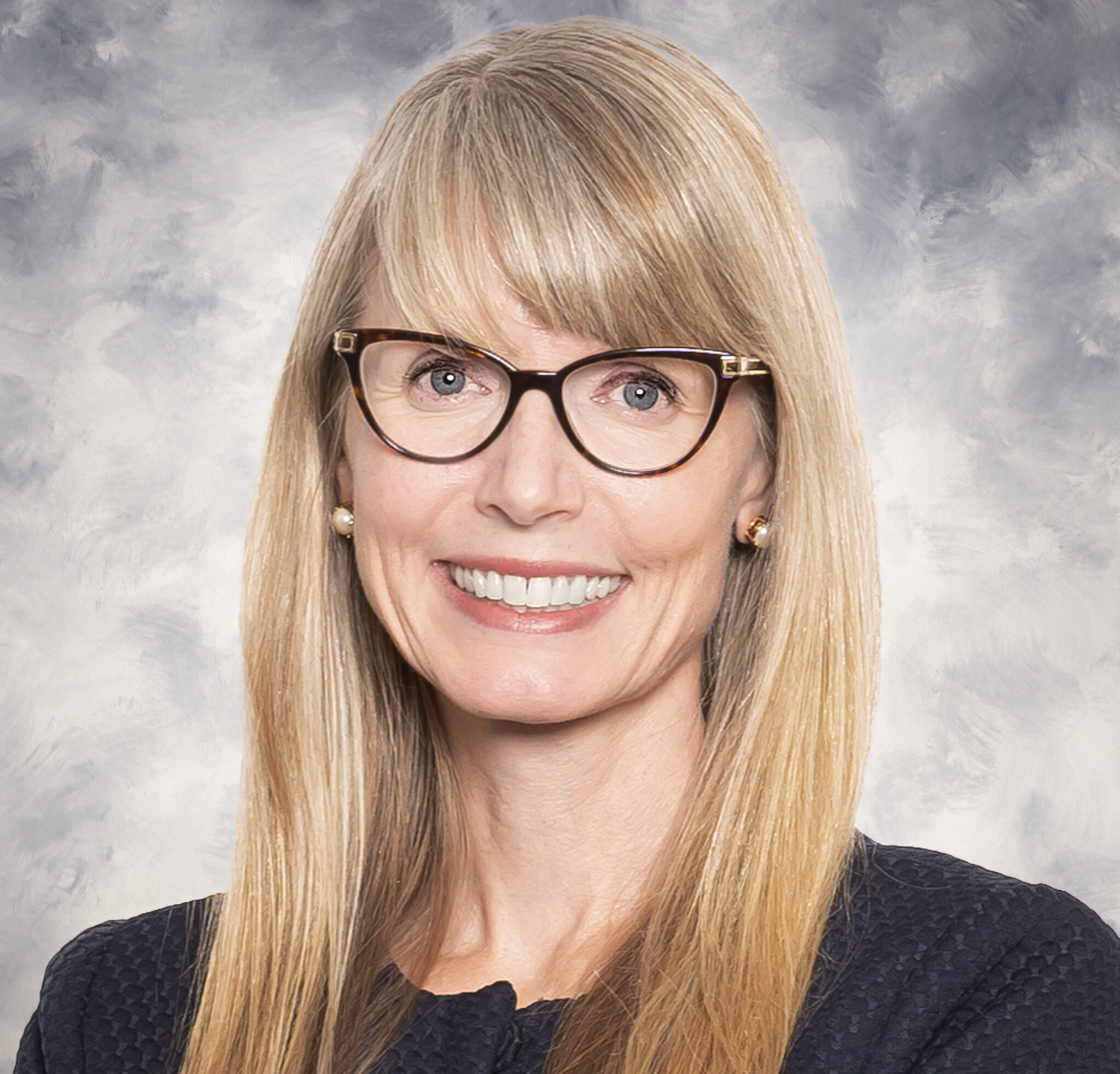 Kristin Williams, PharmD
Executive Vice President, Chief Health Officer
Hy-Vee, Inc.
President
Amber Specialty Pharmacy
Kristin Williams began her career with Hy-Vee in 1993 at the Council Bluffs Drugstore as a part-time checker/stocker and later as a pharmacy intern. She became a full-time employee in 2000 and assumed the duties as a registered pharmacist soon thereafter.
Throughout the years, Williams served as a pharmacy manager, pharmacy supervisor and director of pharmacy education and training before she was handpicked to oversee Hy-Vee's new Central Fill pharmacy operation in 2013 as assistant vice president of pharmacy services.
Williams went on to serve as assistant vice president of retail pharmacy, vice president of health and wellness and deputy vice president of pharmacy. In 2015, she was named senior vice president of pharmacy operations, and in 2016 was named senior vice president, chief health officer. During the COVID-19 pandemic, Williams was promoted to new areas of focus including senior vice president, chief administrative officer; executive vice president, chief administrative officer, chief pharmacy officer; and her current role as executive vice president, chief pharmacy officer for Hy-Vee, Inc./president of Amber Specialty Pharmacy & Hy-Vee Pharmacy Solutions. She is a master strategist who is able to recognize gaps quickly, determine a focused strategy and implement through creative leadership. Her specific actions significantly improve measurable outcomes for Hy-Vee. Currently, she leads all areas of health and wellness throughout the enterprise.
Williams has been recognized by both Hy-Vee and the industry for her expertise in operations, professionalism and leadership. Hy-Vee recognized her as Retail Supervisor of the Year in 2008 for her outstanding performance as a pharmacy supervisor, and in 2016 she became a member of Hy-Vee's Board of Directors. Williams has been recognized twice by Progressive Grocer magazine with a Top Women in Grocery Executive Level Leader award (2017) and Rising Star award (2014). For five consecutive years (2016-2020), she was named one of Mass Market Retailers' Most Influential Women in Retailing.
Williams is a leader in the health care and retail industry through her service on: the Iowa Pharmacy Association board of directors; the Food Marketing Institute Health and Wellness Council; as a National Association of Chain Drug Stores (NACDS) Foundation board member; and as the 2017 NACDS Regional Chain Conference chairman. She received a Doctor of Pharmacy degree from Drake University in Des Moines, Iowa. She is furthering her education at Northwestern University, Kellogg School of Management Executive Education. Williams currently serves on the National Advisory Council for Drake University's College of Pharmacy, and was recently awarded Drake University's Young Alumni Achievement Award.
Meet the rest of the NASP board of directors and staff.