Exam Information
Exam Application, Scheduling, and Administration
The CSP exam is offered year round via computer based administration at PSI testing centers in the United States and Canada. For a list of testing sites, please visit the PSI website. Applicants are encouraged to complete the application in advance of the application deadline and exam scheduling window opening in order to have the best selection of exam appointments at the location and time of their choice. Once a candidate's application has been approved and the exam scheduling window is open, candidates will receive emails from PSI regarding the scheduling process.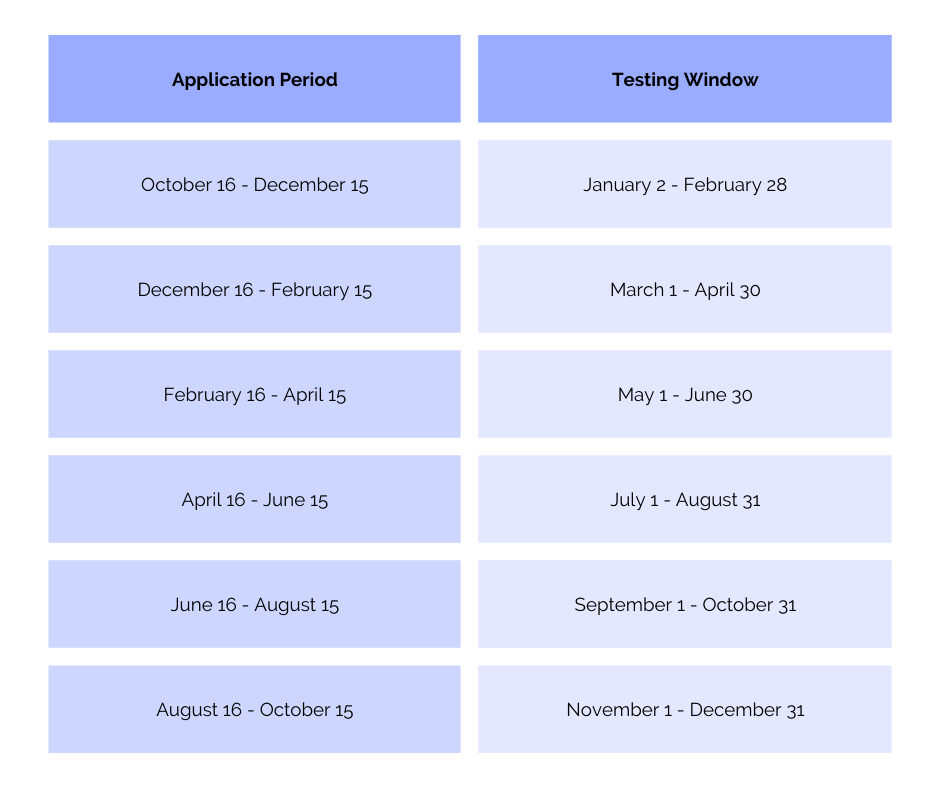 Special Accommodations
SPCB complies with the Americans with Disabilities Act (ADA) by providing candidates with a qualified disability the opportunity to participate in CSP certification activities by providing reasonable accommodations that do not negatively impact examination validity. For more information and to access the Request for Accommodations Form, please view the handbook.
Exam Content
The CSP examination is designed to assess the knowledge and skills required for certification in Specialty Pharmacy. The examination identifies individuals who have demonstrated competence to perform the required duties without harm to patients. The CSP examination is a 125 question, multiple-choice exam delivered via computer based administration. Of the 125 questions, 25 are pre-test questions that will not affect your score. Candidates have 2 hours to complete the examination session.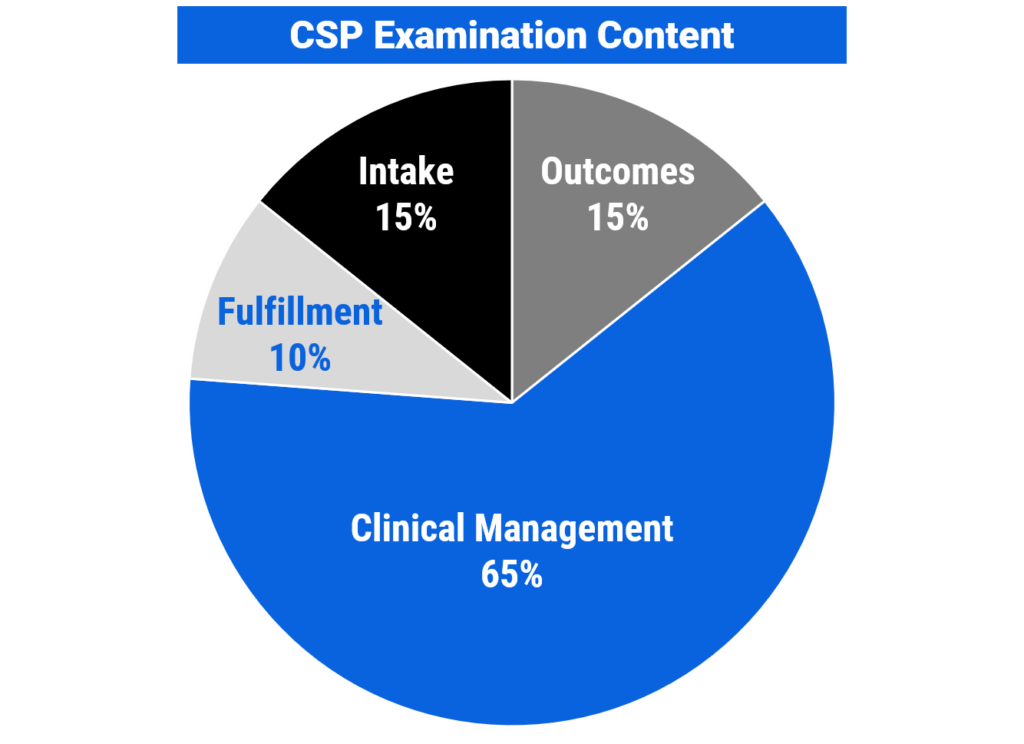 Job Analysis Studies are conducted every 5 years to identify and validate the knowledge and skills measured by the examination. The results of the job analysis serve as the basis for the exam. In 2018, the SPCB conducted a new job analysis study. The content outline established by the 2018 study went into effect on April 1, 2020. Download the 2018 SPCB CSP Job Analysis Executive Summary to learn more.
A variety of disease states associated with Specialty Pharmacy are included in the exam questions. Disease areas are listed in the Candidate Handbook.
Preparing for the Exam
Candidates are encouraged to review the detailed Exam Content Outline included in the Candidate Handbook to develop their own study plan and prepare for the exam. A range of continuing education resources are available from a variety of providers for preparation on specific topic areas.
NASP offers an optional CSP preparation course available online and in-person at the NASP Annual Meeting & Expo.
The SPCB's role is in developing and administering certification examinations to determine the qualifications of candidates for certification. The Board does not require, provide, or endorse any specific study guides, training or review courses. The SPCB, Board, certification staff members, certification committee members, and certification subject matter experts do not have involvement in the creation, accreditation, approval, endorsement or delivery of examination review courses, preparatory materials, educational programs, or training programs that prepare candidates for the CSP certification examination.